Excellent Fabrication Services for
Metal Parts
Advanced Cutting Systems, Inc. in Fort Wayne, Indiana can handle your metal parts from drawing to production in a timely fashion. With our variety of metal fabrication services, we can address any of your needs.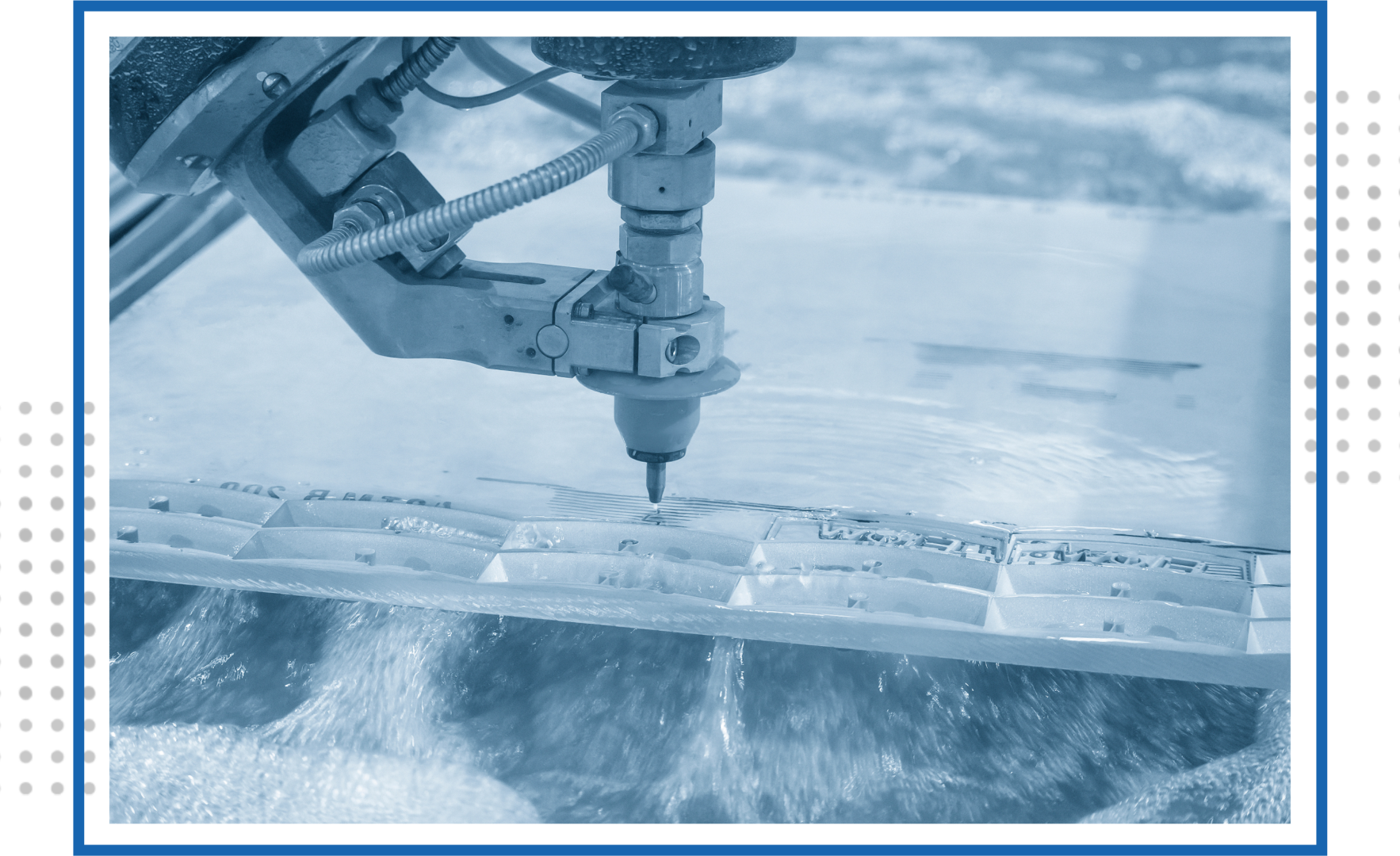 Since 1992, Advanced Cutting Systems, Inc. offers waterjet cutting, an alternative to the conventional cutting process. This can virtually cut different materials of varying thicknesses.
We specialize in cutting heavy plates, special alloys as well as aluminum and stainless sheet metals. If you require accurate flat pattern net or near-net shapes, we can produce them through waterjet cutting.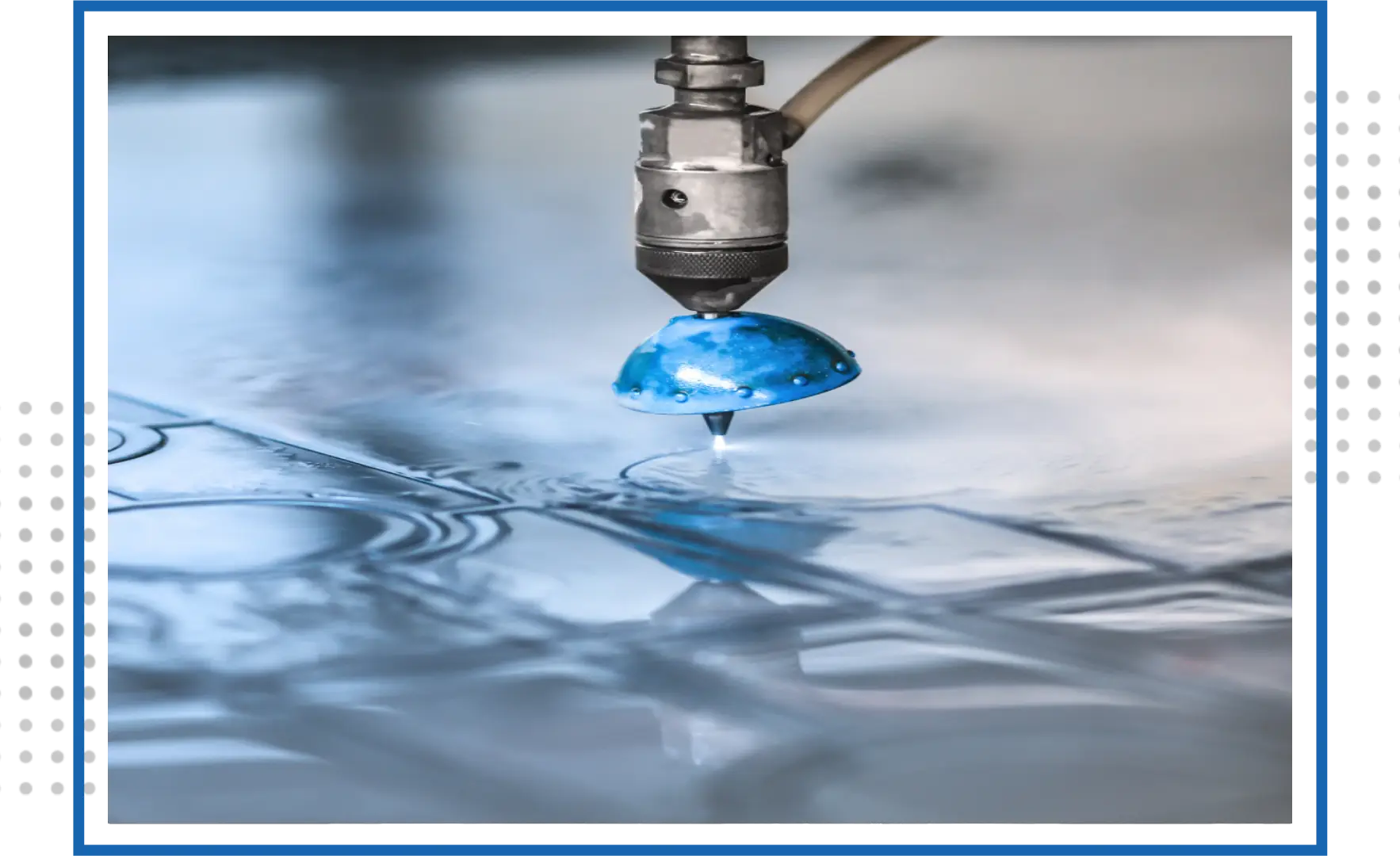 Benefits of Waterjet Cutting
Control cutting tolerances to =/-0.005" (depending on material type and thickness)
Cut through different materials of varying thickness, including 4"-thick stainless steel
Design a cutting pattern based on client specifications
Generate no lateral force during the cutting process, which typically eliminates the need for fixturing
Minimal or no upfront tooling charges
Have a narrow cutting stream minimizing material waste (.007" straight water to .042" abrasive waterjet)
Handle all types of projects
No thermal damage to the base material
Produce consistent smooth, burr-free edges that virtually eliminate finishing expenses
Work on prints, drawings, DXF, or IGES files
Do you need sheet metal, aluminum, or stainless parts cut at an affordable rate without the expense of stamping dies? Perhaps you want your sheet metal parts to be accurately cut and delivered in a timely fashion?
Choose our laser cutting services for precision, versatility, and affordability. We offer budget-friendly laser cutting of carbon steel up to 1/2", stainless steel up to 1/4", and aluminum up to 3/16.
The Cost-Effective Option
While waterjet cutting is a versatile process, laser cutting can give you highly accurate parts at a cost-effective rate. If you require stainless or carbon steel flat patterns with tight tolerances, we can deliver them through this method.
Unlike stamping, laser cutting does not require the process of manufacturing tooling, which is expensive and time-consuming.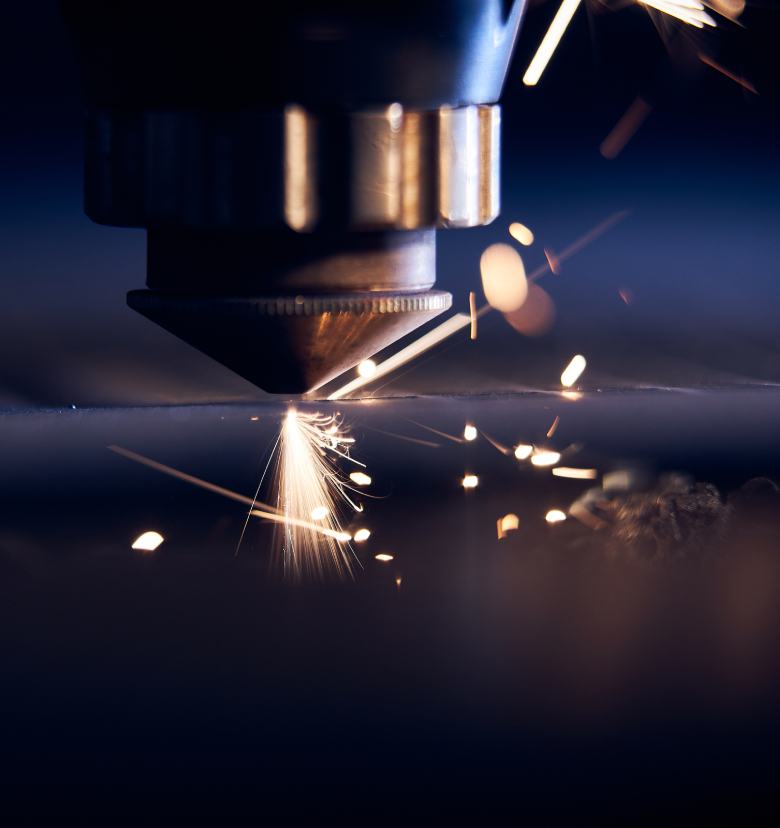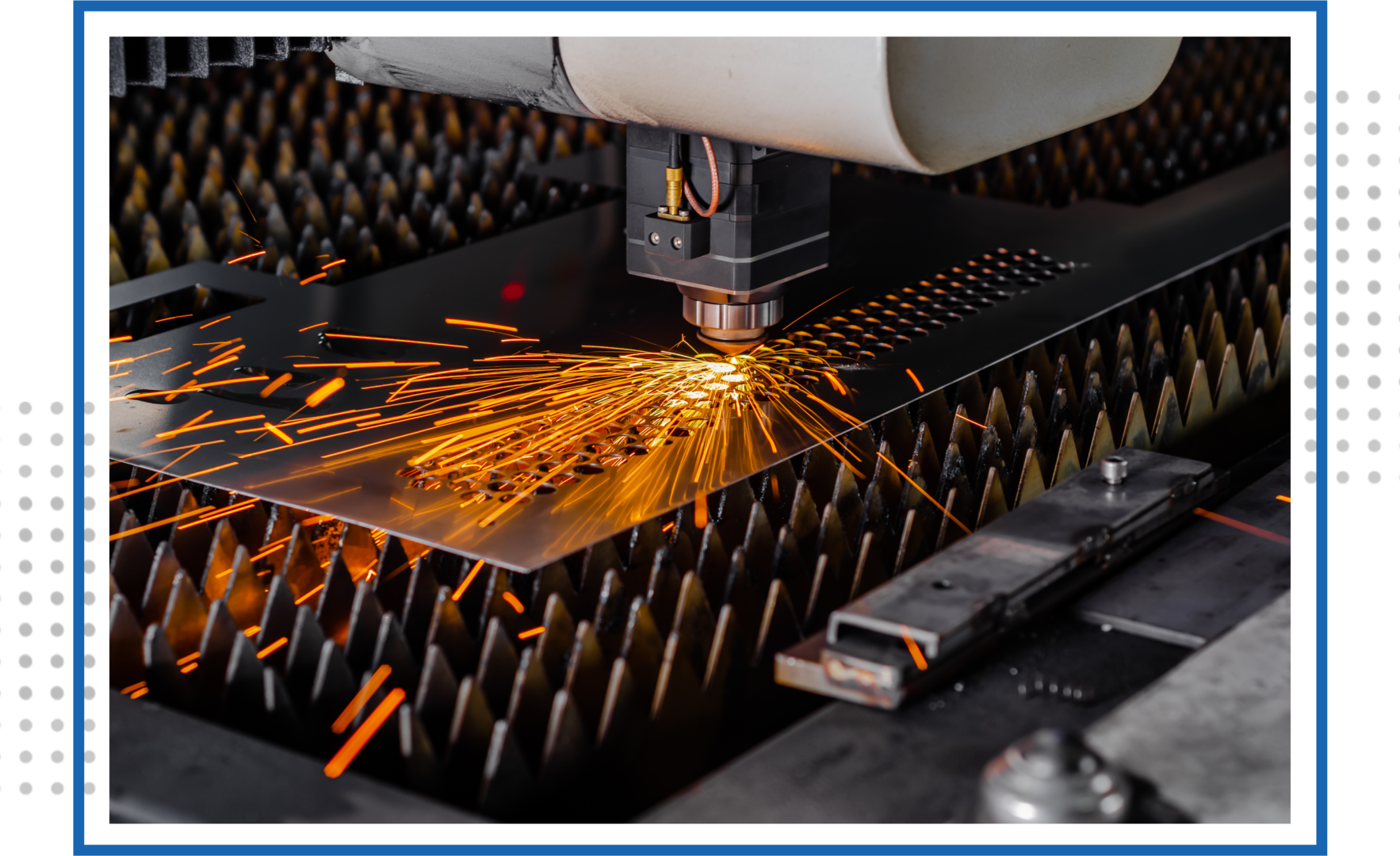 Compared to Plasma Cutting
Unlike plasma cutting, our laser cutting process produces parts with tolerances of +/-0.001" (depending on material thickness). The edges of the materials need little to no furnishing at all.
Why Choose Us for Laser Cutting?
Design a cutting pattern based on client specifications
Offer high-speed cutting services translates to affordable parts
Produce parts with tolerances held to +/-0.001"
Require no tooling, which translates to shorter lead times
Specialize in mid-volume production runs
With systems that can cut a wide variety of materials (carbon and alloy steels, stainless steel, aluminum, and certain plastics)
Work on prints, drawings, DXF, or IGES files
In addition to our waterjet cutting and laser cutting services, we can accommodate a wide variety of secondary fabrication processes. We have a precision press brake that can bend parts according to your specifications.
Offering Value-Added Services
Our facilities have various European-style precision ground tools that can do most bending applications. We also offer production welding. These additional value-added services make us your one-stop processor for different applications.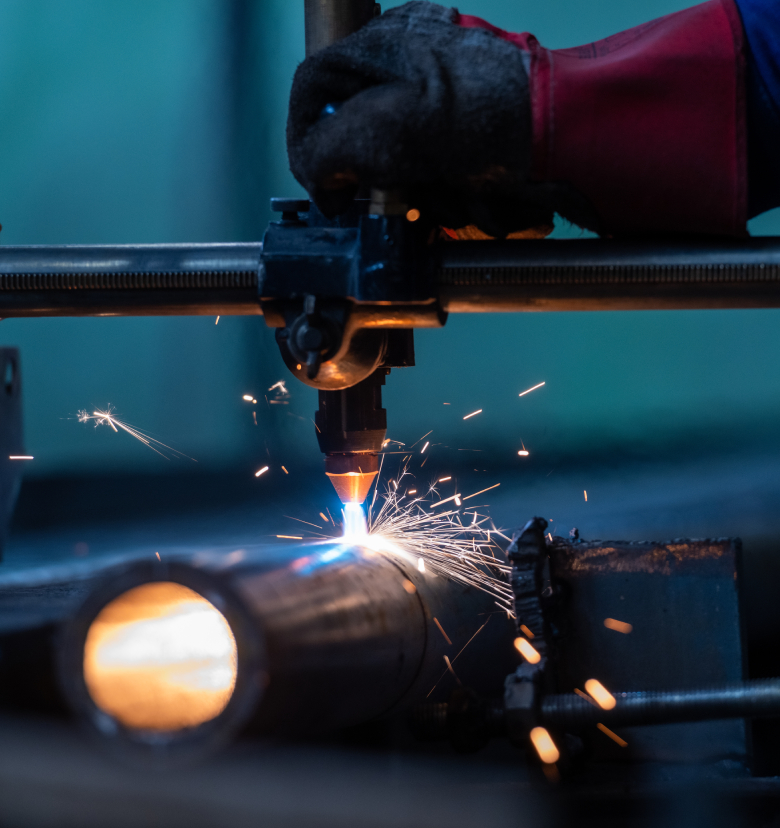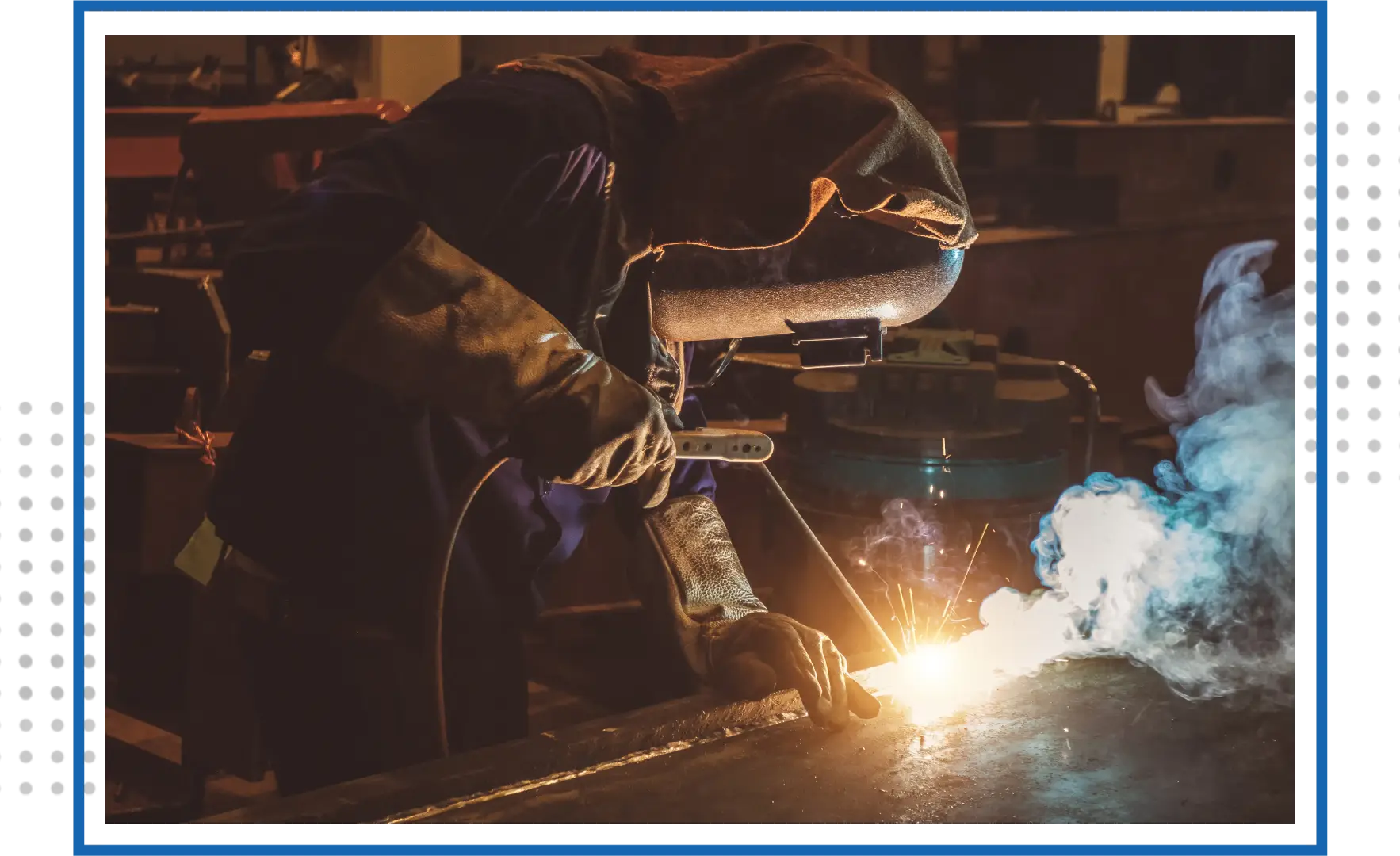 When it comes to welded components, we're all about strength, durability, and reliability.
For more than 30 years, Advanced Cutting Systems has supplied superior custom welded components. Advanced Cutting Systems custom cuts forms and machines components then expertly welds them together to create a high-quality, long-lasting final assembly that meets your exact specifications for tolerances, size, shape, and performance.
Our highly-trained staff fully utilizes the latest welding technologies. Advanced Cutting Systems has the industry experience and technical expertise to deliver the customized welded component you want, the way you want it, when you want it.
Discuss Your Needs With Us
Let our experts at Advanced Cutting Systems, Inc. provide the metal fabrication services suited to your requirements. If you want to discuss your specifications with one of our experts, reach out to us today.